Jeremy Walsh Vinyard Contracting is based in Marlborough, New Zealand, is committed to investment into new technologies, we see this as the key to success.
Our fleet is very modern and up-to-date. We have the ability to take on both larger and smaller scale jobs and help you achieve the optimum result.
We adhere to industry health and safety standards and all staff undertaken the correct training to ensure our team can operate the machinery with the highest level of skill and expertise. We are capable of producing large volumes when necessary.
Vineyard Contracting Services Include:
Jeremy Walsh Viticulture Management (JWVM) run the latest FMR R Series vine sprayers. We believe that these sprayers give superior coverage in a wider range of conditions, with increased efficiency. Most importantly the spray delivery is protected by the shields, minimising spray drift and we can recycle up to 25% of chemical through the spray season.
All our spray units are fitted with NuPoint. This allows us to Schedule all our spray jobs online and all spray applications are GPS tracked.
We can also take care of all your herbicide spraying.
All our operators have their GrowSafe and Approved Handlers Certificates.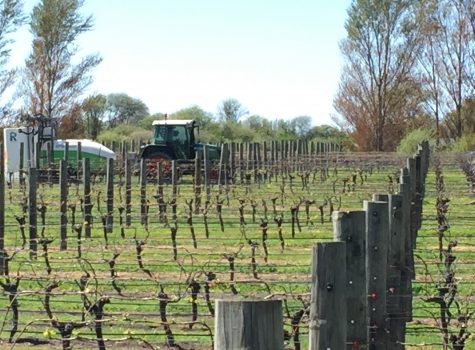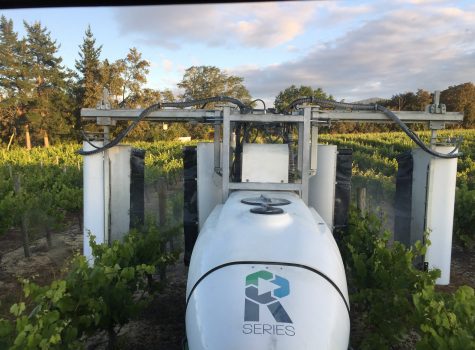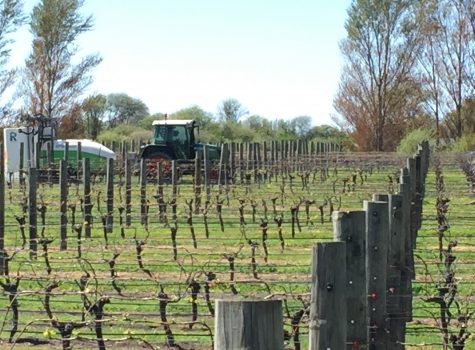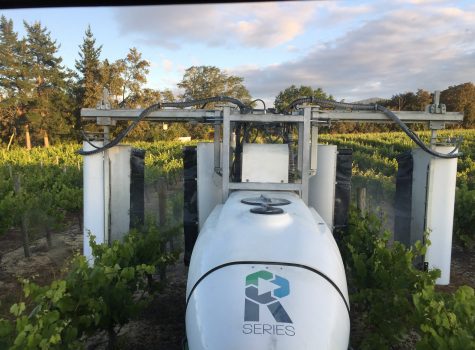 Good canopy management is critical for the control of disease, vigour and allowing your vines to take advantage of sunlight and airflow moving through the canopy.
Leaf Plucking – We run Ero Roller puckers, these machines are ideal for plucking heading into PBC.
Defoliators – Jeremy Walsh Viticulture Management (JWVM) has been doing a lot of trial work for many years now with using compressed air to defoliate the bunch zone. This helps remove stuck caps at flowing and the bunch zone to be open up and exposed a lot earlier in the season.
Trimming – Keeping on top of trimming is critical for the control of vine vigour.
Mechanical Shaking – (The original trials in 2011 were set up as a cost effective method of yield control.) The unexpected outcome is that mechanical shaking between flowering and veraison to remove floral trash and unset green berries has become the most significant improvement of botrytis control in the last 20 years. Typically botrytis is reduced by 55%, frequently resulting in the shaken vines being under the 5% threshold, and the conventional unshaken at 10%. The cost savings from not having to drop infected bunches and losing 2 or more tonnes per hectare, is hugely significant at $4,000/ha.  Many wineries and growers now adopt mechanical shaking as standard practice for botrytis control, which we fully endorse and recommend.
Pruning is our most costly and labour-intensive time in the vineyard.
Mechanisation of as much of the pruning process will reduce costs and increase efficiency. We have a new Ero Viteco Stripper for cane pruned VSP and a Pellenc barrel pruner for spur pruned VSP, as well as topping for your manually stripped vines.
We can take care of all your ground pre for your vineyard development. When developing a vineyard, it is important to start with properly levelled and well prepped ground.
We can do, Discing, Chisel Ploughing, Finishing Cultivation, Rolling Down and we can also remove any stones with our Rock Picker.
If you are replanting your vineyard or undergoing a replanting programme, we can help.
We offer an array of other machinery services, from Mowing, Mulching/Sweeping to all inter-row Cultivation, Rotary Hoe, Drilling and Rolling.
We can take care of all your Post Driving and trellis maintenance.
All our machinery is modern, up to date and always maintained. Our staff are expert operators.